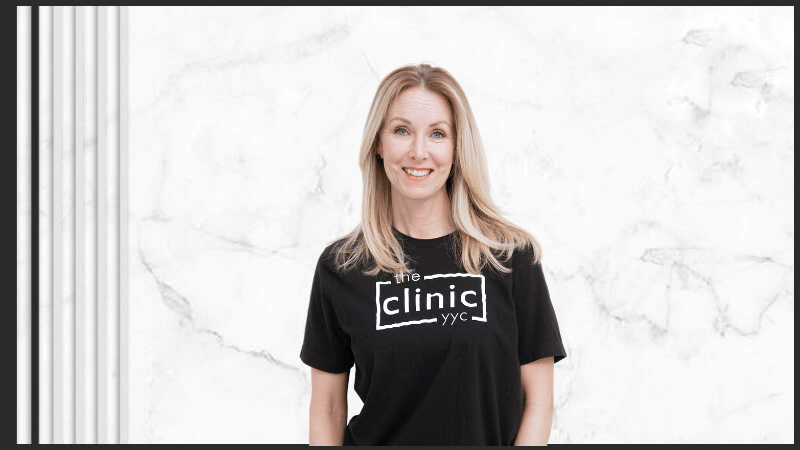 Darla Jarrett
Registered Acupuncturist
Darla graduated from the three year Acupuncture program at the Alberta College of Acupuncture and Traditional Chinese Medicine in Calgary, Alberta. She is a registered and active member in good standing at the College of Acupuncturists of Alberta. She is trained in Acupuncture, cupping, Gua Sha and Tuina.
Darla's passion for Acupuncture and Chinese Medicine stems from a lifelong journey of Health and Wellness experience. She graduated from Mount Royal College/University in 2000 with her Personal Fitness Trainer Certification working as a Personal Trainer, group fitness instructor, and business owner in this field for 20 years. During that time she also attended the Canadian School of Natural Nutrition becoming a Certified Holistic Nutritionist in 2009. Through her own personal struggles and physical ailments she found the powerful healing abilities of Acupuncture and Traditional Chinese Medicine. She instantly loved how this Eastern alternative medicine could not only treat her injuries, but how it could treat day to day health issues such as headaches, common colds, asthma, TMJ, insomnia and digestive disturbances.
She believes in taking care of our bodies everyday from what we eat, caring for and understanding the importance of our mental health, setting personal boundaries and the importance of physical movement. She is an advocate of health maintenance and disease prevention, getting to the root of our health issues is key, not just treating the symptoms. Darla has a strong dedication to helping her patients achieve physical and mental well being. Common treatments include but are not limited to: stress, anxiety, insomnia, digestive issues, headaches, women's health, disease prevention and musculoskeletal problems.
In her spare time you will find her outside enjoying nature mountain biking, trail running, skiing, hiking and gardening. She loves to spend time with friends and family and her best furry friend "Rica".

A Team Committed To Whole Health
Each member of the team at The Clinic YYC is highly skilled in their own areas of specialization. Our team works collaboratively to build a personalized and comprehensive wellness strategy for each client. Our team approach allows us to integrate several treatment modalities to relieve pain and restore optimal function so your well-being is fostered by the health of your body, mind, and spirit. Meet the passionate and knowledgeable team of The Clinic YYC.
Are You Ready To Take Control of Your Health?
Become empowered to pursue whole health with our team's commitment to patient education and the integration of effective traditional and advanced treatment modalities that are cornerstones of The Clinic YYC mission.
To benefit from our in-depth knowledge, wellness insight, and expert treatment connect with us now. Explore many pathways to well-being and take control of your own health at The Clinic YYC.
A Holistic Approach To Health
The Clinic YYC brings solutions for proactive and preventative care, pain relief, and peak function, and whole health by integrating effective treatment modalities delivered by a team of skilled and knowledgeable specialists. We believe that health care is not a one-size-fits-all strategy and that optimal wellness can be achieved through a personalized program of combined therapies. Here are some of the traditional and advanced treatments available at The Clinic YYC.
A Better Journey To Health

The Clinic YYC is an inclusive health practice integrating the most effective traditional and advanced treatment modalities available. We are focused on patient care, and proactive & preventative health, and we offer a compassionate and collaborative team approach to give our clients the time and attention they need to achieve optimal health and well-being. The Clinic YYC is your home for whole health.
Calgary's Choice For Optimal Wellness
Every person's journey to complete wellness is unique. Achieving optimal health may be easier than you thought, or it might be harder than you expected. But when you partner with the team at The Clinic YYC, you are guaranteed access to some of Calgary's best wellness professionals and to effective and transformative traditional and advanced treatment modalities to support your goals for physical well-being.
Connect with The Clinic YYC by filling out our contact form, calling us at 1-587-353-5933, faxing us at 1-587-353-5471 or visiting us! We are located in the ECT Tower on the main floor by the north entrance.