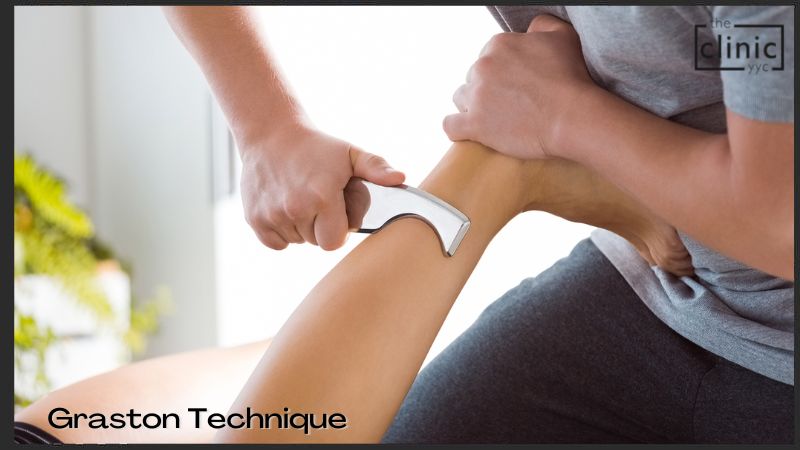 Graston Technique® is an evidenced-based form of manual therapy known as soft-tissue instrument-assisted mobilization. This therapy integrates the use of patented stainless steel instruments and a specialized form of massage or scraping the skin gently to detect and treat scar tissues and fascial restrictions that impact normal function. Graston Technique® aims to reduce pain and improve function by:
Breaking down scar tissue, adhesions, and fascial restrictions associated with soft tissue injury, stretching connective tissues to restructure soft tissue at the injury site, and promoting healing by increasing blood flow to the treatment site.
Graston Technique® is incredibly effective in reducing the pain associated with acute and chronic soft tissue injury and restoring movement and mobility.
Direct Billing For Your Convenience
The Clinic YYC offers direct billing to several private insurance providers for your convenience. Our partnerships with these providers means that you can access the treatments and services at The Clinic YYC without the hassle of having to pay out of pocket, then submit benefit claims on your own. If you have questions about direct billing or you do not see your private insurance provider listed, reach out to our team for assistance.
Are You Ready To Take Control of Your Health?
Become empowered to pursue whole health with our team's commitment to patient education and the integration of effective traditional and advanced treatment modalities that are cornerstones of The Clinic YYC mission.
To benefit from our in-depth knowledge, wellness insight, and expert treatment connect with us now. Explore many pathways to well-being and take control of your own health at The Clinic YYC.
A Holistic Approach To Health
The Clinic YYC brings solutions for proactive and preventative care, pain relief, and peak function, and whole health by integrating effective treatment modalities delivered by a team of skilled and knowledgeable specialists. We believe that health care is not a one-size-fits-all strategy and that optimal wellness can be achieved through a personalized program of combined therapies. Here are some of the traditional and advanced treatments available at The Clinic YYC.
Some of the conditions that can be treated with Graston Technique® are:
Achilles Tendonitis
Chronic Ligament Injury
Chronic Soft Tissue Scarring/Fibrosis/Adhesion
Iliotibial Band Syndrome
Jumper's Knee Or Patellar Tendinosis
Plantar Fasciitis
Post-Surgical Fibrosis
Postural Dysfunction
Repetitive Strain Disorders
Rotator Cuff Dysfunction
Sports Injuries
Tendonosis Or Tendonopathy
Tennis/Golfer's Elbow
Upper, Middle Or Lower Back Pain
Patients may experience some discomfort during treatment as your practitioner targets injured tissues, but should not experience intense pain. Mild bruising after treatment may occur as scar tissue, adhesions, and fascial restrictions are released and the body's healing response is triggered.
The frequency of your treatments and the number of treatments needed will be based on your specific injury and your personal goals for recovery. Typically 1-2 sessions per week with at least 48 hours of time between sessions is recommended.
A Better Journey To Health

The Clinic YYC is an inclusive health practice integrating the most effective traditional and advanced treatment modalities available. We are focused on patient care, and proactive & preventative health, and we offer a compassionate and collaborative team approach to give our clients the time and attention they need to achieve optimal health and well-being. The Clinic YYC is your home for whole health.
Calgary's Choice For Optimal Wellness
Every person's journey to complete wellness is unique. Achieving optimal health may be easier than you thought, or it might be harder than you expected. But when you partner with the team at The Clinic YYC, you are guaranteed access to some of Calgary's best wellness professionals and to effective and transformative traditional and advanced treatment modalities to support your goals for physical well-being.
Connect with The Clinic YYC by filling out our contact form, calling us at 1-587-353-5933, faxing us at 1-587-353-5471 or visiting us! We are located in the ECT Tower on the main floor by the north entrance.