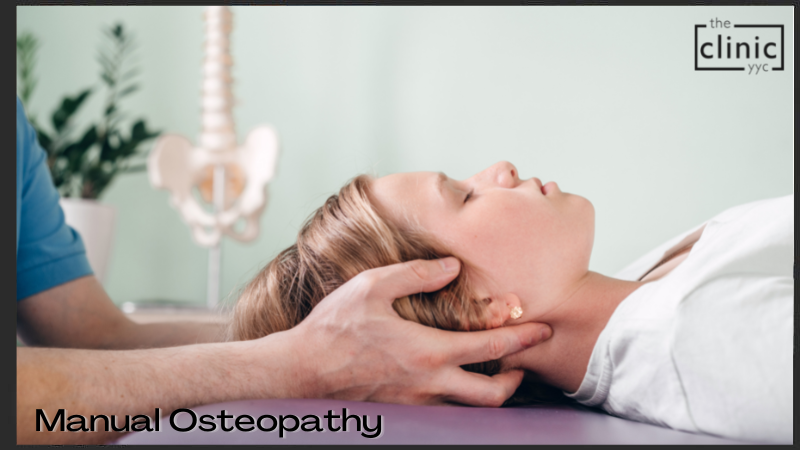 Manual Osteopathic Therapy is a gentle and non-invasive, hands-on therapy that considers the body as a whole interrelated system. Osteopathy focuses on modalities that include:
Osteoarticular Corrections: Using gentle articular corrections to realign the structures of the body.
Myofascial Release: Treatment of the body's fascia, or connective tissues, a web-like covering that protects our muscles and organs.
Craniosacral Therapy: A gentle adjustment technique to treat the spine, sacrum, and cranium (skull) to restore balance to the circulation of blood and cerebrospinal fluid
Visceral Manipulation: A treatment of the viscera, the internal organs, particularly the liver, spleen, kidneys, stomach, intestines, bladder, uterus, lungs, and heart
What Conditions Can Be Treated With Manual Osteopathy?
Anyone experiencing any discomfort in any area of the body can benefit from the holistic approach of Manual Osteopathy. Some of the more common conditions that can be treated with Manual Osteopathy include:
Osteoarticular Corrections

Back Pain
Joint Pain - knees, shoulders, wrists, ankles, etc
Pelvic Discomfort
Hip Misalignment/Pain
Sacroiliac (SI) Issues
Overuse Injuries


Myofascial Release

Soft Tissue Tightness
TMJ
Strains
Headaches
Carpal Tunnel Syndrome
Plantar Fasciitis


Craniosacral Therapy

Headaches
Ear Infections
Jaw Pain (TMJ)
Depression
Anxiety


Visceral Manipulation

Digestive Disorders
Tension And Headaches
Visceral Fascia Restriction
Why Choose Manual Osteopathy?
Manual Osteopathy treatments are completely individualized and can benefit the musculoskeletal system, the visceral organs, the fascial tissue, the circulatory and lymphatic system, as well as the nervous system. Relief can often be instant, however, it is not uncommon for the body to take some time after treatment to adjust to the changes treatment has induced. At The Clinic YYC, the goal of every treatment is to restore and bring balance to the body to facilitate its own natural ability to heal itself.
Direct Billing For Your Convenience
The Clinic YYC offers direct billing to several private insurance providers for your convenience. Our partnerships with these providers means that you can access the treatments and services at The Clinic YYC without the hassle of having to pay out of pocket, then submit benefit claims on your own. If you have questions about direct billing or you do not see your private insurance provider listed, reach out to our team for assistance.
Are You Ready To Take Control of Your Health?
Become empowered to pursue whole health with our team's commitment to patient education and the integration of effective traditional and advanced treatment modalities that are cornerstones of The Clinic YYC mission.
To benefit from our in-depth knowledge, wellness insight, and expert treatment connect with us now. Explore many pathways to well-being and take control of your own health at The Clinic YYC.
A Holistic Approach To Health
The Clinic YYC brings solutions for proactive and preventative care, pain relief, and peak function, and whole health by integrating effective treatment modalities delivered by a team of skilled and knowledgeable specialists. We believe that health care is not a one-size-fits-all strategy and that optimal wellness can be achieved through a personalized program of combined therapies. Here are some of the traditional and advanced treatments available at The Clinic YYC.
Osteopathy is a patient-centred system of healthcare. Your first appointment generally lasts one hour to allow us adequate time to:
Listen and ask questions about your concerns, your general health, other medical care you are receiving or medication you are taking, and record this in your case notes. The information you provide will be confidential.
Examine you properly. It is likely that we will ask you to change into shorts or a tank top for your exam. Tell us if you are uncomfortable about this. You can ask a friend or relative to accompany you and be present throughout your treatment.
Ask you to make simple movements and stretches to observe your posture and mobility. Because of the body's structure, pain or stiffness you are experiencing in one part may be linked to a problem elsewhere.
Examine the health of the joints, tissues, and ligaments using our hands and a highly developed sense of touch called palpation.
We will also check for signs of serious conditions we cannot treat and we may advise you to see your GP or go to a hospital. We will provide you with a letter explaining what we believe to be the problem.
The first treatment lasts one hour and the subsequent sessions generally last up to 30 minutes but longer sessions are allocated if it is deemed necessary.
Each treatment will start with a brief review of your symptoms and a reassessment to monitor your progress. Treatment will then consist of soft tissue techniques (massage), mobilizations, spinal manipulation, and/or a series of exercises that you will be guided through. Though treatment can be uncomfortable at times, it is our goal to help alleviate pain and restore function.
A Better Journey To Health

The Clinic YYC is an inclusive health practice integrating the most effective traditional and advanced treatment modalities available. We are focused on patient care, and proactive & preventative health, and we offer a compassionate and collaborative team approach to give our clients the time and attention they need to achieve optimal health and well-being. The Clinic YYC is your home for whole health.
Calgary's Choice For Optimal Wellness
Every person's journey to complete wellness is unique. Achieving optimal health may be easier than you thought, or it might be harder than you expected. But when you partner with the team at The Clinic YYC, you are guaranteed access to some of Calgary's best wellness professionals and to effective and transformative traditional and advanced treatment modalities to support your goals for physical well-being.
Connect with The Clinic YYC by filling out our contact form, calling us at 1-587-353-5933, faxing us at 1-587-353-5471 or visiting us! We are located in the ECT Tower on the main floor by the north entrance.