Physiotherapy | Chiropractic | Acupuncture | Osteopathy | Massage Therapy | Naturopathic Medicine | Dietitian | Kinesiology | - Calgary, Alberta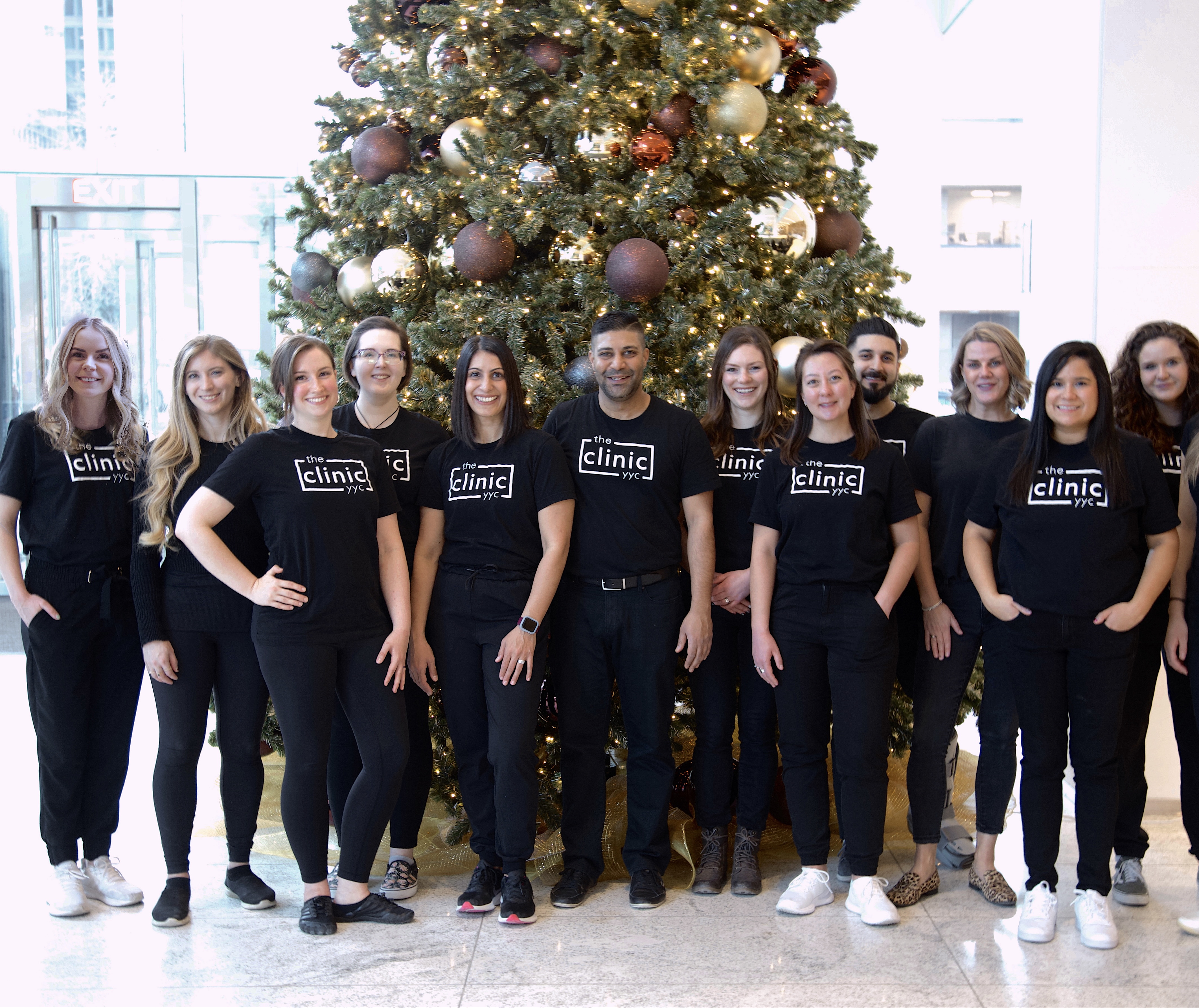 About Us
We believe that every patient deserves the tools and resources to understand and take control of their well-being. It is our mission to provide the insight needed for every person to make the most informed decisions regarding their own health and wellness. We believe in a patient-focused model and an integrated approach to health with a focus on complementary treatment modalities and preventative and proactive care.
The collaborative team of health experts at The Clinic YYC strives to build beneficial, compassionate, and long-lasting relationships with our clients, and to become trusted partners as they journey towards comprehensive, effective, whole health. Every one of our expert practitioners has received training and are qualified in providing emergency treatment.
Direct Billing For Your Convenience
The Clinic YYC offers direct billing to several private insurance providers for your convenience. Our partnerships with these providers means that you can access the treatments and services at The Clinic YYC without the hassle of having to pay out of pocket, then submit benefit claims on your own. If you have questions about direct billing or you do not see your private insurance provider listed, reach out to our team for assistance.
The Clinic YYC Difference
The Clinic YYC offers Calgarians an enhanced and comprehensive option to find relief from pain and symptoms, improve and optimize function and mobility, streamline their wellness journey, and achieve maximum and long-lasting health outcomes. The integrated approach to well-being that we embrace is The Clinic YYC difference. Here is how you can benefit from that difference.
Are You Ready To Take Control of Your Health?
Become empowered to pursue whole health with our team's commitment to patient education and the integration of effective traditional and advanced treatment modalities that are cornerstones of The Clinic YYC mission.
To benefit from our in-depth knowledge, wellness insight, and expert treatment connect with us now. Explore many pathways to well-being and take control of your own health at The Clinic YYC.
A Team Committed To Whole Health
Each member of the team at The Clinic YYC is highly skilled in their own areas of specialization. Our team works collaboratively to build a personalized and comprehensive wellness strategy for each client. Our team approach allows us to integrate several treatment modalities to relieve pain and restore optimal function so your well-being is fostered by the health of your body, mind, and spirit. Meet the passionate and knowledgeable team of The Clinic YYC.
No Referral Needed
You do not require a referral from your primary care physician to access the enhanced wellness services at The Clinic YYC. We promise a personalized health journey without the long wait-lists.
You can access Chiropractic Care, Physiotherapy, Shockwave Therapy, Acupuncture, Prolotherapy, Active Release Techniques (ART®), Naturopathic Care, Kinesio Taping®, Osteopathy, IV Therapy, and more. Your goals for whole health can be achieved when you take control of your health and explore the benefits of The Clinic YYC.
What To Expect At The Clinic YYC
Everyone's journey to whole health is unique and you can be sure that your experience with The Clinic YYC will be tailored to your own health concerns and your goals for wellness. But every patient is guaranteed the highest levels of compassionate and effective treatment. Here is what you can expect when you choose The Clinic YYC.
Our connection and intake process is thorough but simple. From the moment you reach out to The Clinic YYC, our competent and compassionate staff will guide you and provide you with all the necessary information you need to make the most informed decisions for your health.
This first connection allows us to gather the insight we need to provide excellent care and introduce you to the services at The Clinic YYC.
A Holistic Approach To Health
The Clinic YYC brings solutions for proactive and preventative care, pain relief, and peak function, and whole health by integrating effective treatment modalities delivered by a team of skilled and knowledgeable specialists. We believe that health care is not a one-size-fits-all strategy and that optimal wellness can be achieved through a personalized program of combined therapies. Here are some of the traditional and advanced treatments available at The Clinic YYC.
Learning And Growing
The Clinic YYC is committed to educating patients about every aspect of health and well-being. We are also committed to the continuing education of our team, in order to bring our clients the most up-to-date and current treatments and insights. Here is where we share our library of what we know and what we are learning as we continue to explore advances in health and wellness.
Summer Food Guilt
Guilt relates to that feeling of having "done wrong" or "failed". Guilt steals the enjoyment of eating when the purpose was for enjoyment anyway! It is normalized to think of guilt as a motivator to keep us accountable and self-disc
Why You Should Consider Acupuncture Therapy to Relieve Discomfort
What is Acupuncture? Originating in China over 3000 years ago, Acupuncture is a procedure that involves the insertion of thin needles into your skin which stimulates strategic acupuncture points. These points lie on 14 channels that run along the body that carry energy, known as "
A Better Journey To Health

The Clinic YYC is an inclusive health practice integrating the most effective traditional and advanced treatment modalities available. We are focused on patient care, and proactive & preventative health, and we offer a compassionate and collaborative team approach to give our clients the time and attention they need to achieve optimal health and well-being. The Clinic YYC is your home for whole health.
Calgary's Choice For Optimal Wellness
Every person's journey to complete wellness is unique. Achieving optimal health may be easier than you thought, or it might be harder than you expected. But when you partner with the team at The Clinic YYC, you are guaranteed access to some of Calgary's best wellness professionals and to effective and transformative traditional and advanced treatment modalities to support your goals for physical well-being.
Connect with The Clinic YYC by filling out our contact form, calling us at 1-587-353-5933, faxing us at 1-587-353-5471 or visiting us! We are located in the ECT Tower on the main floor by the north entrance.