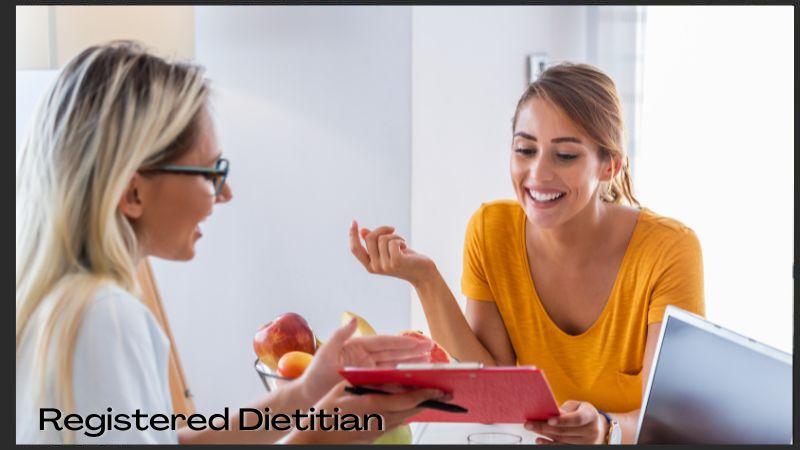 People often seek the services of a Registered Dietitian (RD)when they want or need to lose weight. But a Registered Dietitian is really an invaluable resource for anyone who wants to understand the relationship between food and optimal health. Dietitians are highly-trained experts in food, nutrition, and healthy living. They have an in-depth understanding of the ways that what we eat can impact all aspects of the way we feel.
The team of RDs at The Clinic YYC has a strong belief in creating, teaching, and supporting patients through a healthy relationship with food instead of focusing on weight loss as the main objective. This healthy relationship with the way we nourish our bodies builds habits that can help us sustain optimal health throughout our lives.
What Conditions Can Be Treated By A Registered Dietitian?
A Registered Dietitian can help you adapt your eating and your lifestyle to prevent illness and disease. Food and nutrition can also play a major role in addressing existing conditions. Here are some of the ways a Registered Dietitian can help:
Food Relationships

Binge eating
Emotional eating
Disordered eating

Digestion

IBS (constipation, diarrhea)
Intolerances (lactose)
Restrictions (pork, animal proteins, gluten)

Deficiencies

Energy: Anemia, Carbohydrate
Bones/Joints: Vitamin D, Calcium, Magnesium,
Vitamin K, Omega-3
Mental health: Omega-3, Vitamin D

Food Budgeting

Meal planning (budgeting)
Meal prepping (cooking)
Reducing food waste

Sport Performance

When to eat
How to eat
What to eat

Family Nutrition

Picky eating
Aging across the lifespan (cognitive development and maintenance)
Why Choose To Work With A Registered Dietitian?
The internet is ripe with diet fads, meal plans, food trends, and more. But it can be hard to discern what is good information and even harder to determine how to make the changes necessary to feel good and achieve whole health. Working with a Registered Dietitian gives you access to hard facts about food and nutrition and the way it impacts your enjoyment of life and your overall health. A Registered Dietitian can help you identify unhealthy habits and learned patterns, and explore your relationship with food. A great Dietitian is committed to education and information and helping you make the best choices for you.
Are You Ready To Take Control of Your Health?
Become empowered to pursue whole health with our team's commitment to patient education and the integration of effective traditional and advanced treatment modalities that are cornerstones of The Clinic YYC mission.
To benefit from our in-depth knowledge, wellness insight, and expert treatment connect with us now. Explore many pathways to well-being and take control of your own health at The Clinic YYC.
A Holistic Approach To Health
The Clinic YYC brings solutions for proactive and preventative care, pain relief, and peak function, and whole health by integrating effective treatment modalities delivered by a team of skilled and knowledgeable specialists. We believe that health care is not a one-size-fits-all strategy and that optimal wellness can be achieved through a personalized program of combined therapies. Here are some of the traditional and advanced treatments available at The Clinic YYC.
Registered Dietitian FAQs
Here are some of the general questions your Dietitian will ask when you first meet:
How would you describe your diet?
What does a healthy diet look like to you?
What did you have for breakfast?
How many servings of fruits and vegetables do you have per day?
How often do you eat fish?
What medications are you taking?
Many dietitians develop customized nutrition plans for each client to promote healthier eating habits. Dietitians not only create meal plans for their clients, but they also provide education and knowledge on how to make appropriate food choices in any situation.
Here is what you can expect at your first consultation:
Initial nutrition and lifestyle assessment.
Individualized or group nutritional counselling.
Personalized assistance to help you manage health conditions.
A schedule of follow-up visits to assess your progress and fine tune your care plan.
A Better Journey To Health

The Clinic YYC is an inclusive health practice integrating the most effective traditional and advanced treatment modalities available. We are focused on patient care, and proactive & preventative health, and we offer a compassionate and collaborative team approach to give our clients the time and attention they need to achieve optimal health and well-being. The Clinic YYC is your home for whole health.
Calgary's Choice For Optimal Wellness
Every person's journey to complete wellness is unique. Achieving optimal health may be easier than you thought, or it might be harder than you expected. But when you partner with the team at The Clinic YYC, you are guaranteed access to some of Calgary's best wellness professionals and to effective and transformative traditional and advanced treatment modalities to support your goals for physical well-being.
Connect with The Clinic YYC by filling out our contact form, calling us at 1-587-353-5933, faxing us at 1-587-353-5471 or visiting us! We are located in the ECT Tower on the main floor by the north entrance.