Intramuscular Stimulation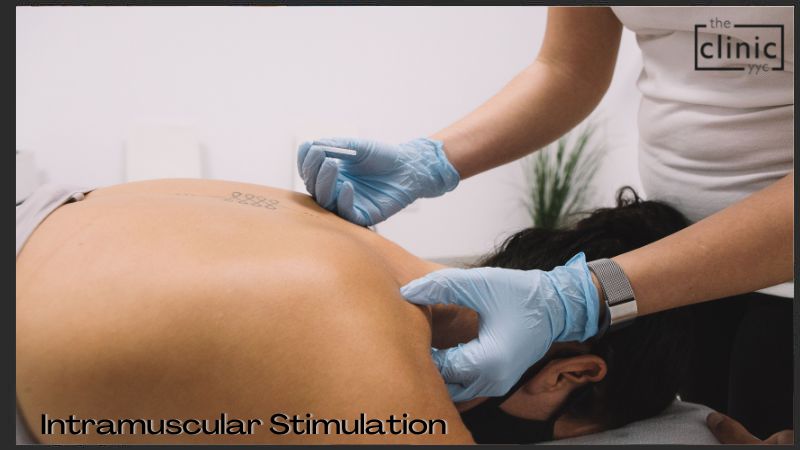 Intramuscular Stimulation, also known as IMS and dry needling, is an advanced needling technique that can alleviate chronic neuropathic pain. Chronic, persistent pain may be considered to be of neuropathic origin (related to the nervous system) when it is not caused by injury or disease. IMS uses ultrafine needles to penetrate the skin and target contracted or tightened muscle fibres that can cause pain and impair movement.
Through this needle insertion into specific trigger points, stimulated nerve fibres can signal the release of endorphins that reduce pain, and blood flow to the injured area is amplified, boosting the body's natural healing process. Intramuscular Stimulation can reduce pain and restore healthy function.
Direct Billing For Your Convenience
The Clinic YYC offers direct billing to several private insurance providers for your convenience. Our partnerships with these providers means that you can access the treatments and services at The Clinic YYC without the hassle of having to pay out of pocket, then submit benefit claims on your own. If you have questions about direct billing or you do not see your private insurance provider listed, reach out to our team for assistance.
Are You Ready To Take Control of Your Health?
Become empowered to pursue whole health with our team's commitment to patient education and the integration of effective traditional and advanced treatment modalities that are cornerstones of The Clinic YYC mission.
To benefit from our in-depth knowledge, wellness insight, and expert treatment connect with us now. Explore many pathways to well-being and take control of your own health at The Clinic YYC.
A Holistic Approach To Health
The Clinic YYC brings solutions for proactive and preventative care, pain relief, and peak function, and whole health by integrating effective treatment modalities delivered by a team of skilled and knowledgeable specialists. We believe that health care is not a one-size-fits-all strategy and that optimal wellness can be achieved through a personalized program of combined therapies. Here are some of the traditional and advanced treatments available at The Clinic YYC.
Intramuscular Stimulation FAQs
When the thin needle first enters the muscle, it is nearly painless, but you will feel a cramp-like sensation as the muscle grasps the needle. The cramp can be quite painful depending on the severity of the muscle shortening, but it will ease fairly quickly.
Intramuscular stimulation is usually done weekly but may be completed every two weeks. This depends on the severity of the pain, the effectiveness of the IMS treatment, and how long you've been suffering from chronic pain.
Many patients experience increased movement and mobility immediately after treatment and pain relief within 24 hours. Often 2-4 weeks or regular treatment are required for consistent and long-lasting relief.
A Better Journey To Health

The Clinic YYC is an inclusive health practice integrating the most effective traditional and advanced treatment modalities available. We are focused on patient care, and proactive & preventative health, and we offer a compassionate and collaborative team approach to give our clients the time and attention they need to achieve optimal health and well-being. The Clinic YYC is your home for whole health.
Calgary's Choice For Optimal Wellness
Every person's journey to complete wellness is unique. Achieving optimal health may be easier than you thought, or it might be harder than you expected. But when you partner with the team at The Clinic YYC, you are guaranteed access to some of Calgary's best wellness professionals and to effective and transformative traditional and advanced treatment modalities to support your goals for physical well-being.
Connect with The Clinic YYC by filling out our contact form, calling us at 1-587-353-5933, faxing us at 1-587-353-5471 or visiting us! We are located in the ECT Tower on the main floor by the north entrance.