NormaTec 2.0: Legs + Hips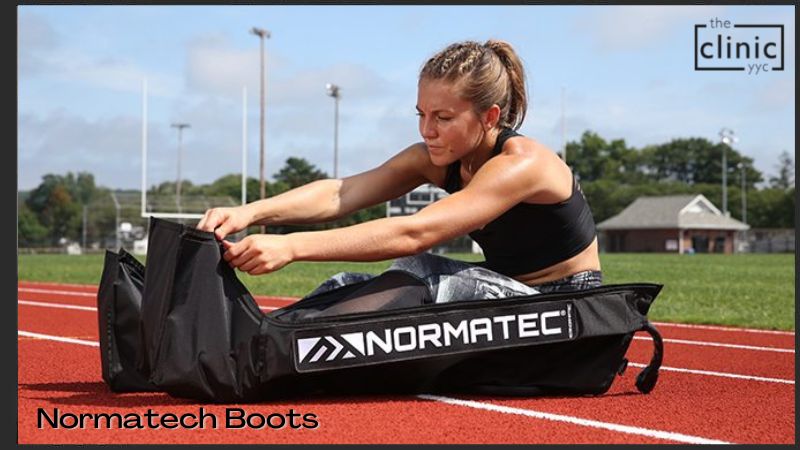 The Clinic YYC offers the most cutting-edge recovery system available: NormaTec Compression Therapy. This advanced technology helps athletes recover and rehabilitate between training sessions or following competitive events. The NormaTec PULSE Recovery System is trusted by 97% of pro athletic teams for its superior recovery properties.
NormaTec 2.0 is a patented Lower Body Recovery System that helps you warm up before working out and recover faster after training and competition. This innovative system uses dynamic compression massage sleeves to help your muscles clear lactic acid and lymphatic fluids to help reduce pain and soreness, rejuvenate muscles, boost circulation, and optimize recovery between training.
Are You Ready To Take Control of Your Health?
Become empowered to pursue whole health with our team's commitment to patient education and the integration of effective traditional and advanced treatment modalities that are cornerstones of The Clinic YYC mission.
To benefit from our in-depth knowledge, wellness insight, and expert treatment connect with us now. Explore many pathways to well-being and take control of your own health at The Clinic YYC.
A Holistic Approach To Health
The Clinic YYC brings solutions for proactive and preventative care, pain relief, and peak function, and whole health by integrating effective treatment modalities delivered by a team of skilled and knowledgeable specialists. We believe that health care is not a one-size-fits-all strategy and that optimal wellness can be achieved through a personalized program of combined therapies. Here are some of the traditional and advanced treatments available at The Clinic YYC.
Normatec 2.0 Legs + Hips FAQs
In a 2017 study, researchers found that air pressurized devices such as NormaTec help improve flexibility and reduce pain in a person's legs following a workout. They also found that the device helped reduce oxidative stress and proteolysis markers as a person recovers from resistance training.
It is not recommended to use NormaTec if you have any of the following conditions: acute pulmonary edema, acute thrombophlebitis, or acute congestive heart failure.
The NormaTec PULSE Recovery System consists of a compression device that surrounds your arms, legs, or hips. These compression units then utilize compressed air to massage your limbs, leading to mobilized fluid and faster recovery and recuperation following intense exertion.
A Better Journey To Health

The Clinic YYC is an inclusive health practice integrating the most effective traditional and advanced treatment modalities available. We are focused on patient care, and proactive & preventative health, and we offer a compassionate and collaborative team approach to give our clients the time and attention they need to achieve optimal health and well-being. The Clinic YYC is your home for whole health.
Calgary's Choice For Optimal Wellness
Every person's journey to complete wellness is unique. Achieving optimal health may be easier than you thought, or it might be harder than you expected. But when you partner with the team at The Clinic YYC, you are guaranteed access to some of Calgary's best wellness professionals and to effective and transformative traditional and advanced treatment modalities to support your goals for physical well-being.
Connect with The Clinic YYC by filling out our contact form, calling us at 1-587-353-5933, faxing us at 1-587-353-5471 or visiting us! We are located in the ECT Tower on the main floor by the north entrance.